Here's The True Story Of How I Went From A Size 12 To A Size 4 In Only Six Weeks… Skyrocketing My Confidence and Self-Esteem! 
And Literally Shocking
EVERYONE
On My Wedding Day…
If You're Sick And Tired Of Pretending You're Not Disappointed With Your Body… Every Time You Look In The Mirror, Put On A Bathing Suit, Or Try On New Clothes… and You Don't Want to Wonder "What If" For the Rest Of Your Life… 
I Have Wonderful & Exciting News For You…
Dear Friend,
Let me ask you an important question.
Please… be open and honest with yourself as you answer it.
How happy are you with your body… and more specifically… do you like what you see when you stand in front of a mirror naked?
Are you unhappy with the way your body looks… and it's affecting how you feel about yourself?
Do you feel that your figure is a frequent source of frustration for you? Are there things you'd like to change about it?
Maybe your hips are too large… and you don't feel they're proportionate to the rest of your body… and it's causing you to be shy or insecure?
Maybe your skin has become "a little saggy" and you're not happy with it… so you'd like to tighten it up and get rid of some of that drooping?
Maybe you gained weight when you went through that stressful period in your life… and you want your smaller body back again?
Maybe your weight and body has just gotten away from you… and now it's causing you to feel self-conscious about yourself?
Maybe you lost some of the sexiness and femininity of your body after your pregnancy and you'd like to have your "before or during pregnancy" figure back?
Maybe you need a body makeover because of a previous surgery… so you can repair your body AND your self-confidence?
Maybe you've always struggled with your weight and you just want your body to look and feel "normal?"
Maybe you want to feel more feminine… and you're tired of having a body "back fat" and cellulite?
Maybe you want an attractive, sexy figure "just because you do!" And that's okay, because that's how I was too…
Also in my case… which may be "worse-case" scenario…
Maybe you've caught your man's eyes wandering…
And you secretly fear he might lose physical attraction to you and might find someone else and LEAVE you… because you don't have the kind of bodythat he's attracted to?
If you can answer "Yes" to any of the above… then I have some very important (and very exciting) news for you.
If you're feeling frustrated because of your body and you've been considering a weight loss program… but you just don't know where to turn for real answers… then this will be one of the most important messages you ever read.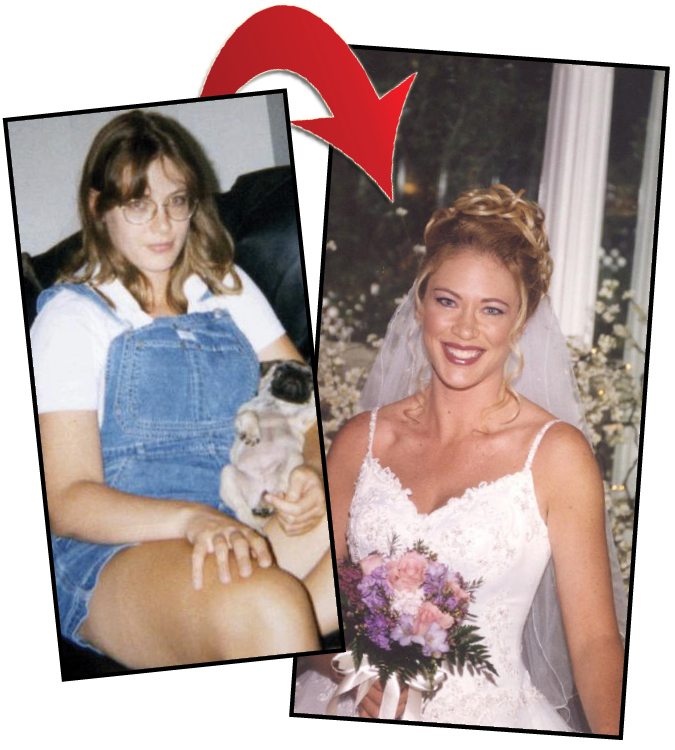 My name is Melony and I completely understand how you feel… because I've been in your situation.
As a woman who struggled with my figure… I know how depressing it can be.
I can speak from personal experience… as a woman… you want to feel good about your body. To be more accurate, you want to feel great and excited about how you look in the mirror.
I mean, who doesn't, right?
Well… if you're like most women I talk to who are in some way unhappy with their bodies, they feel completely self-conscious with that aspect of their life.
If you're experiencing this right now, it's probably become somewhat of a dark cloud hanging over you.
After all… so much of being a woman is associated with our bodies. They have a lot to do with our sexuality, beauty, power, maternity, and femininity.
That's why I really want to help you learn from the experience I had with my personal body transformation journey and also let you know how thrilled I am that I finally got this part of my life handled… once and for all.
I'd like to share my "before and after" success story with you… to make sure YOUR route to changing your body goes smoothly and easily… AND you get the BEST results possible.
I wasn't "blessed" with a sexy figure… to say the least. In fact, I didn't even qualify as a "hot chick"… so I've always been insecure and self-conscious about my body.
I can remember back in grade school. I began to notice how different I looked from all the other girls. I used to wear a large jacket to school… even during the summer… to hide the fact that I wasn't as skinny as most girls.
I remember being constantly picked on because of my larger size. I was laughed at and called the "big girl." Even though it bothered me, I just laughed along with everyone.
I waited and waited for body to change through my teenage years… but it never did. A year would pass and I'd still be "big boned."
I never dated because I always feared that a guy would reject me because of my weight. I always kept quiet and shy so no attention would be brought to me.
I've always wanted a smaller, sexier body and thought for many years about hiring a nutritional expert… but never really put a lot of time into researching it. I thought it was only for the very wealthy or something movie stars did.
But since I was always depressed with my body image…
I was sick of not fitting into any of the clothes I wanted to wear.
And I was always envious of girls who filled their shirts out better than me.
The self-consciousness continued through high school. The prom and homecoming scared me to death because I was ashamed and afraid of how I'd look in a dress.
In fact, I remember when my friends and I went for a dress fitting for the prom. The dresses were very low cut and revealing… I was devastated and left the fitting crying all the way home.
Throughout college I wished I could wear the tube tops all of my friends wore during summer or the nice bikinis.
But I'd wear big shirts to hide the fact that I was not skinny.
Prior to getting married, I didn't let my fiancée see my body. I was afraid he'd run if he saw me naked.
My fiancée (now my husband!) also seemed unhappy about the changes (physically and emotionally)… making my low self-esteem even worse.
I didn't feel sexually attractive because of my weight and body. I was embarrassed to be seen, even by my husband, unless fully covered. So it really affected our sex life.
I think the age of thirty was a turning point in my life. I finally got sick and tired of trying to pretend I wasn't disappointed every time I looked in the mirror… or tried on new clothes… or went out in public.
I wanted a change that would make ME feel good about myself. I figured that after almost 30 years of being the fat "ugly dumpling"… it was my time to shine!
I didn't want to wonder "what if" for the rest of my life. I realized that if I didn't make a change… I'd be left with this body forever.
So I began researching weight loss programs online.
I had so many fears and worries though… because I had no idea what to expect. "What if the effort didn't go right, what if I failed, what would my parents and friends think?"
In search of help… I came across ProDiets.com.
What amazed me were all the before and after pictures that I found of women with bodies like mine, or women who had very little prior success.
They were moms, businesswomen, college students, married, single, dating and loving it… you name it!
And what was most refreshing was they were normal women of virtually every age who just wanted more confidence and to feel better about themselves, just like I wanted.


I checked out the site and felt as though I finally found people who understood ME.
It was a place I could get reliable information, hear stories from other women having the same concerns, and have a support system for my decision.
I researched everything there was to know… including the risks and benefits, the different kinds of weight loss programs, the costs, follow-up care, and more.
I was worried that an online weight loss program wouldn't understand what I was feeling about my body image.
Boy… was I wrong. I felt comfortable because so many women recommended ProDiets.com. My anxiety and worry just seemed to fall away. I guess it's like that with a lot of things – what you imagine is often a lot worse than something really is.
Seeing so many woman completely change their bodies is such short time periods really calmed all of my fears… and it reassured me that ProDiets.com could give me the look I always wanted… but I also kept my expectations in check.
Best of all… ProDiets.com led me straight to Rick Streb, who, in my opinion, was more than qualified because of his extensive education background, vast experience and legions of "before and after" success stories… women just like me who were raving about the results he produced for them!
I managed to speak with several of the women I participated in the program… women who successfully went through the program and were happier after. This was an amazing help in easing my anxiety. It really made me feel that everything would be okay. And it was.
I felt like I was about to be a part of a special group and special program. I felt like I belonged… and I knew that I was destined to reach my goal.
After several days of rationalizing, making excuses and basically procrastinating what I knew I needed to do, I got up the nerve to take a chance with ProDiets.com.
It took a lot of courage to give in to my fears and get out of my "comfort zone." My stomach would get butterflies and I'd feel sick. But I finally sat down in front of my computer, went to the web site and started the program… and I must say, it changed my life forever.
I decided to start sixty days before my wedding date which was just  five days from the day I committed myself to the ProDiets.com program.
Over the next few days, I was on this emotional rollercoaster… going from sheer excitement… to being scared, nervous, anxious and wondering if I had made the right choice.
When I started to use the ProDiets.com software package, I couldn't believe how pleasingly easy it was to get started!
It wasn't a long, drawn out or complicated process at all. I merely answered a few simple questions and the Pro Diets program did the rest.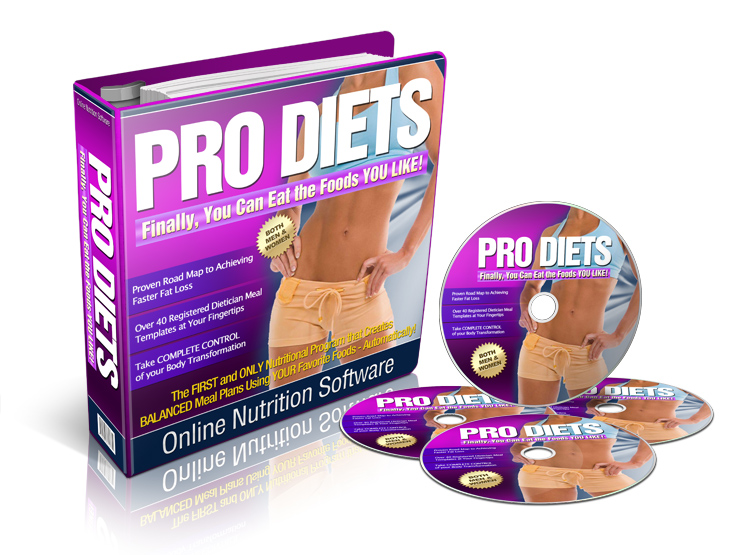 That's it!
The questions were ones that I already knew the answers to…
my current weight
my height
my exercise activities
my profession
my goals (my goal weight and how many pounds per week I wanted to lose)
my medical history
my preferred foods (this will be your toughest decision – to actually decide what type of meals you prefer)
Within less than a minute my personalized meal plan was tailor-made for me. I instantly knew the exact amount of calories to eat each day and each meal, the exact foods to each at each meal, exactly how many times to eat each day… EVERYTHING!
Pro Diets even provided me with 1-page grocery list so I knew exactly what to buy and how much to buy when I went grocery shopping… So I didn't buy more or less foods than what I needed or forget anything.
Talk about convenience… it was great!
All I had to do was follow my personalized meal program and the results were 100% GUARANTEED! 

In those 60 days up to my wedding date, I lost 45 pounds of dreadful body fat and shocked everyone in attendance with my new, sexy appearance at the alter!
I can honestly say that my new, sexy figure had such an impact on our guests that it was the most talked about topic of the entire wedding weekend.
I never dreamed that changing my ugly body into something I'm proud of would have such a profound effect on so many people… and be so easy!
I could NOT have picked a better weight loss program because ProDiets.com did a superb job.
I went from a size 12 to a size 4 in six short weeks.
SIX WEEKS!
For over two decades I tried EVERYTHING and couldn't lose a single pound. Then, in only six weeks I dropped four dress sizes!
And now I'm down to a comfortable size 2!
I can honestly say for the first time in my life that I loved my body! I have never felt better about myself. My self-confidence has improved by leaps and bounds.
Going clothes shopping is a blast now… knowing that my figure is real and there's no need for billowing clothes to cover up anymore!
This program helped me so much. In fact… without ProDiets.com I would have been lost!
I wanted to look sexy and pretty…. with a strong, lean and sexy body. And now… I have the look I wanted!
I'm no longer embarrassed, I can wear whatever, and I absolutely love my new look.
Friends I haven't seen in years are telling me I look great. An old boyfriend said I looked like a movie star… saying "Wow, the years been good to you!"
It's amazing what compliments and a little attention do to your self-esteem.
This program truly changed my life and I'm so glad I made the decision to go for it. It was the best thing I have ever done for myself.
Right after reaching that size 4… I couldn't wait to show my husband how I looked in my new bikini! He was blown away! I was happy that he was happy.
And of course… our sex life is a whole lot better too because I'm not so self-conscious anymore… 

I don't think you can give me 100 times what my body makeover cost for me to go back to the old, fat me.

 (That's right… I was fat. Being "politically correct" was one of the reasons I couldn't let myself succeed sooner.)

In fact, when I bought my first "skinny jeans," I cried when I was trying them on at the store. I couldn't believe the beautiful image looking back at me from the mirror was me!
When spring and summer rolls around each year… I feel sexy again when going on vacations to the beach. I can actually wear swim suits without darting for a towel or cover-up to hide my fat shape.
I love the fact that I can finally wear tighter shirts and bathing suits that reveal my shape and not hide it with baggy clothes! I can wear clothing that's a little more revealing now because I'm built to fit into it.
I'm able to wear beautiful low cut dresses.
It's now been 2 years since I've reached my weight loss goal… and I STILL feel happy, self-confident, and just FANTASTIC!
This has been a life changing decision and I wouldn't change a thing. I'm outgoing and social and totally comfortable around people now. It was actually more emotionally empowering than I expected.
And it's not just losing weight; I now have a more feminine figure, a healthier attitude, a better wardrobe, a bigger life, and more self-esteem than I've ever had.
It feels fabulous to finally have invested in myself.
I think a lot of women say this, but the only thing I regret is not doing this sooner.
Have you ever wanted to get a "fresh start" in your life… where you finally had the confidence, happiness, and peace of mind you really want?
Take it from me… it's an incredible feeling when you can leave all the worries about your body image behind you… and start out with a new sense of well-being.
When you get the chance to make a fresh start… life just seems to be better and more exciting from that moment forward.
That's exactly what I felt like after finally changing my body forever. It truly felt like a "fresh start" because my life changed so much for the better.
In fact… "I've finally gotten my life back" is the first thing I said to myself after I transformed my body.
If you feel that a fresh start is exactly what you need… and you feel that having a lean, attractive, sexy body would do that for you… then it's time to give yourself what YOU need.
This is something you can do for YOU… it's something you can do that makes you feel great.
And most importantly… It's something YOU CAN DO!
Take a few minutes and imagine… it's just weeks from today and you are finally closing in on the absolutely perfect body for you.
You're looking better and feeling more confident… so you feel more attractive, sexier, and more outgoing… you no longer feel insecure and self-conscious.
Imagine how you'll fill out that new swimsuit. Walking the sand with your new 2-piece bikini… with a new feeling of pride and confidence that men notice and women want.
Or if you're like me… Imagine how you'll look walking down the isle on your wedding day!
Maybe it would ignite the passion in your current relationship, making it more special and more romantic.
Maybe it would increase your self-esteem and help you to be more confident and help you find the love of your life? Or the job of your dreams?
I want you to experience that feeling when you truly feel happy with your body… when you have the confidence and self-esteem you want… when you're feeling sexy, beautiful, and desirable – personally, romantically, professionally, and in your everyday life.
Realize that you can have all of this in just a few weeks from now — even if you're just getting started
There's no doubt that if you can fix a major challenge in your life, it can solve a lot of other problems for you at the same time.
Would having the body you've desired make your life experiences better?
Would fixing your body image help you increase your happiness and confidence… so you feel better about yourself?
If you feel as though you're always thinking about what it would be like to have the body you want… if you find yourself experiencing frequent fear that you'll never have the body you desire…
You can change that right now.
Something magical will happen for you. I know because I've experienced it myself.
It's magical because you'll see exciting changes happening in ALL areas of your life.
You'll feel as if a giant weight has been lifted off your shoulders.
You're smiling more, you're more positive, and more upbeat… you see an incredibly bright future ahead of you.
You suddenly feel more confident and more outgoing… other people will approach or notice you more.
You finally feel so much better about yourself… and because of that… your new radiating energy helps to attract other positive things into your life.
Whether it's a new job, friends, or a mate… having the body you long for can often make you feel so good…
Many women have told me they feel their life is so much better after they've transformed their body.
I want you to experience all the wonderful things that will take place when you have a different outlook on your life.
I want you to experience your magic moment… I want you to experience all the wonderful feelings that come from having the body of your dreams.
Maybe you see your life as a puzzle… and your perfect body as the missing piece that will finally "complete" you.
And deep down, you feel that if you could just take care of that missing piece… everything else will come together and make many of your problems simply fade away.
I know because I used to feel this way.
I think ANYONE who is unhappy with their body has felt this way at one time or another. It's comforting to think that one day you'll have the body you want… and have the confidence and self-esteem you want.
If you're considering a weight loss or body transformation program, you probably have a lot of questions, a lot of fears and a lot of reservations.
Honestly… most questions and fears that come up are usually the same ones that almost ALL women have.
It's the unknown that many women are afraid of.
As a woman who has experienced so many different emotions when going through my own transformation… I learned that once you become informed about the process and know what to expect… much of the fear, anxiety, worry, and nervousness just disappears!
So I just knew that if I showed you all the steps along the way…. and if I showed you all the risks to be aware of… you'd be better prepared and no longer have that fear of the unknown.
Upon going through this site, you're going to feel a sense of ease and comfort because you'll have a very clear picture of the entire process, and you'll know exactly what to expect each step of the way.
I wanted this webpage to be a "roadmap" that shows women how to choose the best weight loss program… what questions to ask to make sure you're happy with your results… and make sure you can handle any situation that comes up.
Based on the response I've already had from a lot of women who've used this site… I was able to do just that.
Now I'd like to help you on your path.
My goal is to help you avoid any of the mistakes that could cost you time, money, or your health… and to make life easier for you during this whole process… especially when it comes to finding the right program or professional and getting all the right results.
So let's begin…
This is your body and your life… so you really want to make sure you do it right and the first step is to choose a high-quality fat loss program.
Instead of spending weeks or months trying to piece together everything you need to make sure you choose the best weight loss program… you can find what you need right here on ProDiets.com.
Look… this is your body, your health, and your money. So you want the most qualified, patient, and professional weight loss program you can find. One that will answer ALL your questions… do a perfect job… AND get you results.
That's why selecting your weight loss program is the single most important thing you can do – because the best weight loss solution is going to get you the best results.
Picture this…
It's been just six weeks since you started your Pro Diets program. Your energy levels are soaring, the scale is going down and your friends are amazed at how great you look.
You finally realize how incredible it feels to drop your extra body fat and gain beautifully sculpted muscle tone…
Excited by your new body shape and feel… You decide it's time to buy some sexy new outfits to celebrate your dramatic progress. While browsing through the racks you catch a glimpse of yourself in the mirror…
You think to yourself: "Is that really me?"
Your face is glowing, your silhouette is beautifully defined – you look fit and strong yet feminine… very attractive and very sexy.
The eye-catching shape of your body, your proportions – everything looks tighter, lifted and more toned.
As you take off your clothes, even your skin feels smoother and you can't see any cellulite – anywhere. You do a second take as your mind drifts to that heavenly lingerie you saw in a magazine last week… and a erotic new confidence sweeps over you.
As you slip on the sexy denim pants they glide over your tightly-toned thighs and firmly rounded butt so easily you wonder if you have the right size, you double check, yes one size smaller than your usual and it still feels so comfortable.
You turn to check out your butt and to your surprise, it's higher and tighter. YES, even "sensual." On goes the top and you notice your arms… They're tight, toned and strong – but still feminine.
You start imagining how amazing a sleeveless dress looks on you…
Your best friend calls out to you and as you step outside she breaks into a huge smile – her face says it all. She wants to take a pic on her phone and you agree even though in the past you hated having your photo taken. Another "first." You notice a cute guy nearby sneaking a peek and even his girlfriend gives you a second glance – there's a little rush of excitement… something you haven't had for a long, long time… if ever at all.
Back in the dressing room you do another double-take; you see a clear resemblance to the fitness physiques you have always admired in the magazines. You can't believe it's really you and you even have the courage to strike a little pose. Then you notice the finer details…
Your inner thighs are super-tight for the first time ever, your lower tummy region is flatter and you realize your legs look superb even with no heels.
You no longer struggle with trouble spots and problem areas… Gone are the days where you still want to improve certain areas of your body. No more guessing, no more wishing… YOU HAVE ARRIVED…
Friends and family are coming to YOU for advice. They want to know YOUR secret to physical success…
Little do they know this is all more than just physical… Your self-esteem has skyrocketed. Your self-image has been transformed. YOU see yourself in a whole new light and this shows in everything you do.
You are living the life you want – in the body you desire… Vacations, weddings, beach days, pool-side gatherings… "Bring them on!" you say… Because you're ready.
All of this because you made a simple yet powerful decision just a few short weeks ago.
You decided to take control of your body and life by following the Pro Diets program…
You secretly admit to yourself… If only you had this years ago, you would have gladly paid 10 times over knowing now how you would be feeling and looking just a few weeks later.
And then you smile – realizing all you've accomplished for just the price of a nice pair of shoes… Yes – life is so good….. Now, time to go shopping for that sexy lingerie…..
This is your future reality, and as you read further you will also realize how this can happen to you….
Well, let me ask: What price can you put on cutting out hours of needless trial and error by focusing on what gets you the best results in the least amount of time?
What's your time worth?
What price can you put on your happiness, confidence, and how you feel about yourself every single day of your life?
If you're like me, in the past you spent tons of money on a myriad of solutions to feeling better about yourself and solving your body problems.
Think about it…
Magazines & Books (subscriptions and random purchases per year, did you read them more than once? Have any of them improved your body and life?)
Special Supplements and "Diet" Foods (the latest magic bullet, was it good enough to buy again? Did any quick-fix ever work for you?)
Personal Training, Gym Membership, Programs or Courses (a serious financial commitment, have you seen the results you want yet? And have you kept the results?)
Cosmetic "Treatments" and products (OK they feel great but have they really helped?)
"Retail Therapy" (you know what I mean)…
Imagine deciding instead to make a quality investment in your long-term happiness, health and well-being knowing it will make the difference you have been yearning for…
It is possible and you can achieve the best body of your life. Remember, I know what it feels like to be incredibly frustrated, looking for solutions and never finding them…
So today I want to show you the complete Pro Diets Nutrition Program at a huge discount and make it fully refundable if for any reason it doesn't blow you away and exceed all your expectations.
Don't let this chance pass you by, get started today and I will be there on the other side waiting to meet you personally and start you on your new weight loss journey.

Order Now And You'll Also Receive These 3 Additional Gifts…  A Total Package Worth At LEAST $2,054!  
Here's EVERYTHING You Get:
The Complete Pro Diets Online Nutrition Program
 ($1,598 Value)
 40 Registered Dietician designed and approved, fully customizable meal templates ready for your immediate use.(Valued at $39.95 
each
) The Pro Diets Nutrition Program is an interactive software program jam-packed with all the fat loss methods previously known by only a small handful of the world's best nutritionists, fitness models and bodybuilders. This program contains all the information you'll ever need to help you melt away body fat permanently without muscle loss and without using drugs or unnecessary supplements.
And now the Pro Diets Nutrition Program includes our newest meal template – The Extreme Fat Loss Formula – possibly the most comprehensive nutrition system for fat loss ever developed! No hype, no B.S., no gimmicks – just the DETAILS you need to know to get lean NOW. Once you reach your fat loss goal using the Extreme Fat Loss Formula, simply choose another of the Pro Diets meal template(s) that is most appealing to you for maintaining your new-found physique.
Check out all 40 meal templates by clicking here.
Imagine how valuable this information is to professional nutritionists, personal trainers and health clubs. The ability to customize meal plans for almost any health population, regardless of goals, circumstances or health issues, is worth its weight in gold to them! And to you!
As you can imagine, the entire 40-component bonus package is a real $1598 value at a miniscule $39.95 per each RD-approved meal plan, which is cheap compared to what many software companies charge for similar information.
Free Bonus #1 
Pro Diets Members' Community
 ($228 Value)
Since I know the hardest part of doing 
ANYTHING
 new is starting… I'm going to offer up even more reasons for you to download this software today. As you can also see, there's a lot to this system. For that reason we have a membership site which is available for 
FREE 
to every person who invests in this software program.
The Pro Diets Members' Community is a private, total access, members-only club where you will want to be if you're aiming to get fit, lean and toned – and stay fit for life! We'll give you all of the tools you need to achieve your goals and to make your life super healthy!
Inside we cover more detailed tip, tricks and techniques about how to get the best out of your software, news of software upgrades, special offers, case studies, muscle-building and fat-burning news, advice, motivation and much more.
Normally membership dues are $19 a month, but as a VIP you get full, unfettered access for FREE! (Of course, you can cancel at any time, but why would you? It's FREE.) This is where you WANT to be to get and remain fit!
But that's not all, here are 3 other additional bonuses intergrated directly into the members' community that you'll get for acting right now…
Free Bonus #2 
Monthly Fit Physique Magazine
 ($228 Value)
Fit Physique Magazine automatically updates each and every month with sixteen fresh, educational and professionally written articles (four articles in each of the following four sections: Body, Health, Life and Diet), the latest fitness, wellness and diet news, 
over 1,000 healthy recipes
, and dozens of exercise demonstration videos.
Free Bonus #3 
The "Instant Affiliate" Program
 (Unlimited Earnings)
When you purchase the Extreme Fat Loss Formula, you become an "Instant Affiliate" and can earn extra cash while helping others get in shape!
For every person you refer to my site that decides to make the greatest investment in themselves by ordering the "Extreme Fat Loss Formula," you'll earn 50% for your referral.
That's $27.00 for each person that orders!
Simply email everyone you feel may benefit from this software program or mention it on social networking sites (Facebook, Twitter, etc.), and in the message post your special link that you receive when signing up… and you get paid commissions every time somebody buys.
That's it, when they click on the link, they visit my site and your referral link is tracked and you get credit if they order the Extreme Fat Loss Formula. You don't have to do anything except send people to our web site and you can earn enough extra money to pay your mortgage, car payment, or some bills each month.
Just get two friends, family or co-workers to order and your personal investment in the Extreme Fat Loss Formula is FREE! ($27×2=$54)
If you know of ANYONE that wants to change their body AND their life, this is a Win-Win-Win situation!
Total Package Value At LEAST $2,054
Nutritionists and personal trainers pay that much for the "Pro Diets Nutrition Software Program" alone because of the predictable results it delivers their clients.

I understand that I will receive a 365-day access to the Pro Diets Nutrition Software Program and free membership to The Pro Diets Private Members' Area. And I will receive my exclusive preferred customer discount rate of just 

$197.00

 $54.00.
I understand that my order is totally risk-free. If, for any reason I'm not completely satisfied, I have 60 days to return it for a 100% full refund – no questions asked.
I also understand that the price shown on this page is a limited-time offer (the price will go up in the future).
I understand that I will have instant access to download the Pro Diets Nutrition Software Program immediately after I purchase, so I can get started straight away.
Note: The Pro Diets Nutrition Program is an online nutrition software program ready for your instant access. Everything is viewable on any computer (no special software required). Since no physical products will be shipped, there's no wait and no shipping charges. You get the whole package instantly! This program is NOT available in stores, so you can only access it through this website.
Look at it this way…
If you wanted to hire your own nutritionist to create meal plans for you, expect to pay at least $150 per hour (I know because I've researched that).
And some advanced programs (with half the features of the Pro Diets Nutrition Program) can cost $1,000 or more… In fact, the Pro Diets Nutrition Program cost well over $35 thousand dollars to develop!
Again, what price can you put on being happier, looking better, and feeling better about yourself?
But don't worry. The Pro Diets Nutrition Program won't cost you $1,500… not even close to it.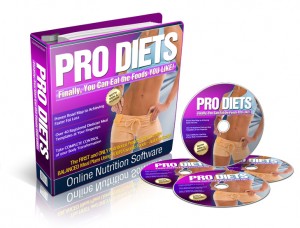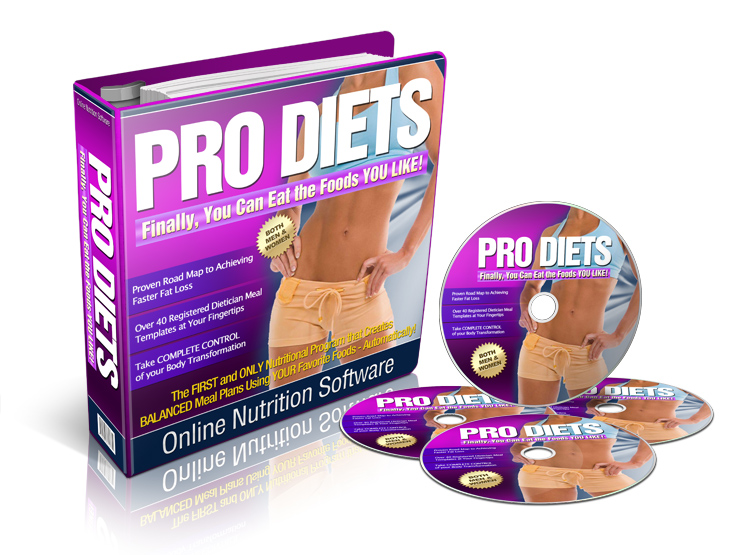 That's for an entire year of access to a world-class nutrition program.
That comes to only $4.50 per MONTH for world-class nutrition counseling!
Don't rub your eyes; it's not a typo.
It's a real, tremendously discounted rate that Rick Streb, the creator of ProDiets.com, is making available to you today.
Simply put, Rick wants to put this life-changing information in as many women's hands as possible at an extremely affordable price. He could collect five times that amount and it would still be an incredible value, but he's not going to do that – at least not today.
I want the Complete Pro Diets Nutrition Program, bring it on! 
I am committed 110% to getting results and achieving my dream body.

As a woman who buys A LOT of things online, I understand the reservations you may be feeling about ordering over the Internet.
If you're still a little unsure about making the very best investment you can in a leaner… more sexy you… I completely understand.
You may not know me and you may have some doubts whether this software can do what I say.
But the Pro Diets Nutrition Program is available for you to try out and put to the test for a full 60 days risk free.
Order this fat loss program right now. Try it out…
If, for any reason (or for no reason at all) you're not absolutely 100% satisfied with what it's done for you, just ask and you will receive a full and total refund. Period. No questions asked and no hassles. There are no strings attached to this offer.
It's a FREE look.
That's because I know you'll be satisfied using this program, but you really don't know that yet, until you have it in front of you.
So I guess what I'm saying is, don't decide now if this program is for you.
Just get it and try it out.
If it doesn't do everything I say and more… if you don't lose more fat and inches from your body…
If it isn't life-changing and you're not thrilled with it, just email Pro Diets and they'll refund 100% of your purchase price. Quickly and easily.
So you really have nothing to lose by trying it.
But as I said earlier, I seriously doubt you'll be sending the software back. That's because I'm confident you'll be thrilled with your results from using it.
So please, don't procrastinate and "think about it". If you're tired of not having the head-turning physique you want… you can change that right now.

Let me wrap this up by asking you a few simple questions that I ask every woman I talk to about losing weight…
Would you like to fit into those clothes that you miss wearing?
Want to fit into a sexy new bathing suit the next time you hit the beach?
Are you frustrated trying to figure out the truth about what it really takes to lose fat, increase strength and energy, and tone up?
Are you tired of trying useless programs or fad diets, being disappointed with the lack of results?
Do you want a program that's simple and easy to follow, yet extremely powerful and productive?
And would you like to lose weight without taking pills, without using a restrictive diet, and without having to exercise all the time? 
If you answered "Yes" to any of the above questions, I'm confident the system you're going to learn right now will help you lose unsightly body fat, tone up, and increase your energy and confidence…guaranteed!
Take a minute to daydream…
Imagine, just a few weeks from now, being thinner, sexier, and more energetic. Showing off your new body to your spouse and other loved ones.
How does that make you feel?
Feeling more confident, more attractive, having a lot more self-esteem.
This is a 1-year online nutrition software subscription, but you will only be charged the special one-time customer discounted membership rate of $54.00. All I ask is that you follow the program "to the T" for 6 weeks and then if, for any reason you feel your investment wasn't worth it, I will process a FULL REFUND no questions asked.
It's that simple. I make it quick and easy for you to cancel because I don't want you to pay for something you don't want.
I can't make it any clearer than that. 
That being said, I know you are going to be blown away and chomping at the bit to get started once you see all the resources, tools and support inside – that elusive missing link to you achieving your dream body.
And all this for less than a dollar a day.
Remember, since it's completely risk-free for your first 60 days, you can check out everything and take your time to decide for yourself with absolutely no risk. That's how much I believe the Pro Diets Nutrition Software Program will be the secret ingredient to your success!
Q: What exactly is the Pro Diets Nutrition Program and why is it so effective?
Pro Diets is a fat-burning nutrition program designed to help you lose weight fast and transform your body.
The eating plans (there are over 40 RD-approved meal templates to choose from are designed to 1) maximize your fat metabolism 2) eliminate excess body fat and 3) tone and reshape your body.
You can start loving the body you see in the mirror with just a few small but very powerful changes…
Reduce your body fat % to create a naturally sexy lean, feminine and fit physique
Take your muscle density up a few notches to sculpt, tone and define your legs, tummy & arms
Balance your hormones with the right foods and exercises to eliminate uneven fat distribution and help deal with frustrating mood swings and emotional eating.
Tighten up and firm your skin to show off your new body.
Bottom line, by combining the right foods, portion sizes and meal timing you will take your body beyond what you ever thought possible.
Q: How long should I follow the program?
If you have a special event coming up soon you can follow the 6-week fast track program. For full transformational results I recommend most women take on Pro Diets for a full 8-12 weeks.
Q: How fast will I see results?
Most people see results by the end of the first week and significant progress by the end of month one. Pro Diets is designed to gradually improve your metabolism and your body composition over the course of the program so your results will escalate continuously.
Q: Am I just going to lose a lot of weight only to gain it right back?
Absolutely not!
This is about lifestyle, being able to feel and look amazing while enjoying food in a healthy way. Pro Diets protects your metabolism throughout the entire course of the program to make sure the weight you lose stays off long-term.
In fact, Pro Diets increases your resting metabolism so even though you feel like you are eating plenty, you still keep losing weight.
Q: What if I don't have "a lot" of fat to lose?
You probably have seen the "before & after" testimonials on this page. There are people who were already in great shape before starting but Pro Diets got them into amazing shape with the lowest body fat they had ever experienced and incredible physique symmetry.
Whether you want to lose those last few stubborn pounds or achieve a radical transformation, Pro Diets will get you help you achieve the body you have always wanted.
Q: I want to start losing fat now; will I have to wait for you to ship me all this information before I can get started?
No! The entire program will become immediately available to you, anywhere in the world, via download after your purchase – no shipping fees, no waiting for results!
Everything can be downloaded to your computer once your order is processed successfully.
When you click the "Add To Cart" button on this page your order will be processed and you'll have immediate access:

Q: I'm a lot younger (or older) than you, will this program still work?
Yes, and we know that because we've already had plenty of people of all ages experience massive success while using the program.
The program is ideal for any female of any age who is committed to making the most of their fitness and health.
Q: Can males follow this program?
Yes! I have many men on Pro Diets with great results. If you want to lose weight and get in the best shape of your life, then you won't be disappointed.
Q: What if I don't see the results I want?
First of all, I would be EXTREMELY SURPRISED if you are not over the moon with Pro Diets. But, if for some unexpected reason you are not happy, then just let me know and I will process a full refund straight away, no questions asked.
Simply put, if you follow the Pro Diets program exactly as outlined and you do not finish with the best body you have ever seen in the mirror within 60 days then just let me know and I will refund every last penny.
By now you should know your best body is my goal. If you invest in this program and don't see results, I'll make things right and refund you – no questions asked.
As you can see, the pressure is completely on the Pro Diets Nutrition Program to deliver the results you deserve – all you need to do is give the program an honest shot and it'll work for you.
IMPORTANT NOTE:
Pro Diets includes a complete web-based nutritional software program.
No physical products will be shipped to your home. After you order, you will get INSTANT ACCESS to download the entire program onto your computer.
The Pro Diets Nutrition Program can be viewed on Mac or PC and you will be shown exactly what to do so you can start right away. 
Q: What happens after I reach my body transformation goal?
The Pro Diets Nutrition Software Program is just the beginning! You now have your new body and the sky's the limit. With the Pro Diets Nutrition Program's 40+ fully customizable meal templates ready for your immediate use and Private Member's Area chock-full with expert nutrition and workout resources you can have access to everything you need right to take your body beyond your wildest dreams and keep it there forever.
I want to give you a huge discount today, but you are the one who has to decide to take action.
Today you can get the entire complete program at the lowest price it will EVER be offered at by ordering right now PLUS bonus access to the Pro Diets 24/7 Private Members Area and Forum (available for a limited time only).
There is absolutely no way you can lose – except by not letting the Pro Diets Nutrition Program work for you.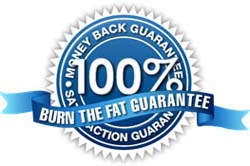 You are getting a 
60-Day Risk-Free Guarantee
 to test the program and to see what countless other women have already discovered to be the most powerful and fastest-acting weight loss program period. Join all my "transformation sisters" and me 
RISK-FREE
 right now.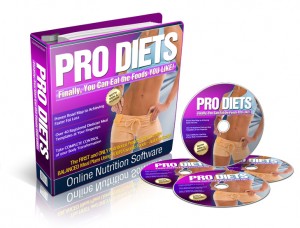 That's for an entire year of access to a world-class nutrition program.
That comes to only $4.50 per MONTH for world-class nutrition counseling!
Don't rub your eyes; it's not a typo.
It's a real, tremendously discounted rate that Rick Streb, the creator of ProDiets.com, is making available to you today.
Simply put, Rick wants to put this life-changing information in as many women's hands as possible at an extremely affordable price. He could collect five times that amount and it would still be an incredible value, but he's not going to do that – at least not today.
I want the Complete Pro Diets Nutrition Program, bring it on! 
I am committed 110% to getting results and achieving my dream body.

Take it from me personally… your new figure will give you that boost in confidence you need to feel great about yourself.
And when you're happy and confident with yourself… people just respond to you differently and your upbeat demeanor can make other people happier too!
It's time you get back in touch with what you need to feel happier, more confident, and more attractive. You'll feel like a new and improved person… with a new and improved LIFE.
You'll be able to enjoy your life and focus on other important areas of it, all the while knowing you have the strength and confidence you might have been lacking before.
So you have a very important choice to make here.
You can keep wishing you had the body you've always dreamed of… and the body that will make you happy…
Or… you can take action, let go of the fear and anxiety, and get started by clicking the "Add To Cart" button below.
Go ahead and take a few minutes to get started today… so you can start experiencing a new and improved YOU today.
I don't need to tell you how good it's going to feel to be able to finally fit into that new sexy outfit… or fit into those revealing clothes you've been dying to wear… or buy that bathing suit with the cut you've always wanted to wear.
You deserve this.
I hope I've been able to give you the information you need… so you're more informed… and no longer WORRIED and ANXIOUS about the process.
The final peace of the puzzle is to find the weight loss program that's perfect for you.

So go ahead and take the next step. This is something you can do for YOU.
It really will be a life-changing experience… one that you'll wish you had done sooner… I promise!
In fact, the SINGLE biggest thing I hear from other women who've joined our "transformation revolution" is almost all of them say "why didn't I do this sooner?" or "why didn't I do this ten years ago?"
So if you're even just thinking about it… go ahead and click the "Add To Cart" button below.
Take it from me… if you're not pleased with the way you look right now… just get started today and watch the weight start falling off your body immediately.
By just getting started… not only will you feel so much better, but you'll also know exactly what to expect during the process.
It will basically take all the fear out of it for you. That "monster under your bed" is no longer there.
Hopefully you won't have to say what I did, which was,
 "I wish I had done this so much sooner."

 
Getting help while on the Pro Diets Nutrition Program is always right at your fingers tips both via email and in Pro Diets Private Members Area.
You can go ahead today with your purchase knowing Pro Diets is backed by my caring support and a risk free full 60-Day 100% Money-Back Guarantee.
Once you place your order you will have IMMEDIATE access to your personalized extreme fat loss blueprint, videos and the members' area so you can get started straight away.
If you want to start the process of changing your life for the best… go ahead. Click the "Add To Cart" button and get started right now..
Just taking that step will make you feel much more control of your life – like there's something that's bothering you and you're not just sitting back – you're taking charge and DOING something about it.
It lifts your self-confidence to a limit you would never believe until you do it.
Remember… there are hundreds of women visiting this site and reading this letter every day… so don't delay and miss out!
I'm so glad I've been able to share my experience with you and I hope you feel enlightened and empowered by the information here.
I can't wait to meet you and see you on the other side!
To The Transformation of Your Life,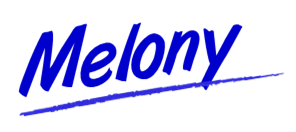 P.S. Sadly, many women will go their entire lives without EVER experiencing the confidence and self-esteem they rightfully deserve. They're too busy giving to others… and not to themselves. I don't want you to be one of them.
I truly want to help you experience the excitement and happiness I had after achieving my "dream body."
It's important that you feel GOOD inside – it's important you're happy!
So congratulations on taking an amazing step by reading this information and investing in yourself. Now you too can soon say "goodbye" to the lack of self-confidence and low self-esteem.
You can say "hello" to the new, confident, sexy, and proud YOU.
Do me a favor… after you've spent some time on the Pro Diets Nutrition Program… and you've began to see your own body transformation unfold before your own eyes… email me and let me know how it worked for you.
I get emails every day with success stories from women who have joined our "transformation revolution." And their results made them feel a lot happier… every day of their lives!
Send me your body transformation success stories: melonyBAstory@gmail.com
Please don't confuse Pro Diets with other weight loss programs. This is NOT another "fat burning manual" in downloadable e-book form. 

 

Pro Diets is a leading-edge proprietary interactive nutrition software system not available anywhere else. You get 365 days of fat burning nutrition based on science and real-world results… not fads or gimmicks.

 

Start today before it's too late – I don't want you to miss out.

Pro Diets' New
"Extreme Fat Loss Formula"
is the Ultimate Choice For Losing the Most Body Fat in the Shortest Possible Time…
CLICK HERE
to Learn More.